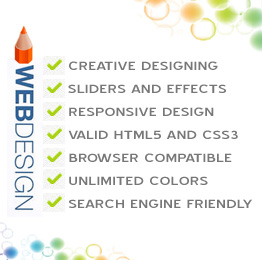 Are you looking for the most affordable, creative and reliable Professional Responsive Web Design Company available? Now you are at right place. Vaniahsoft, Web Design Company Cochin is the best answer for you. Your website design is a mirror image of your business in the market. It represents your identity on the web and hence is highly noteworthy for your business. Also, a good design drives your website visitors to explore your website further and much deeper. The only way to keep your customers engaged and increase your sale is good content, easy navigation, easy-to-use features and minimum loading time.
Whether you need a simple Custom Website Development  for your small business, or a complete enterprise-level application for your professional corporate website, Vaniahsoft can provide you with a unique web design that will be the ultimate business solution for you. Now-a-days web users are moving from desktop to handheld devices with different screen size devices. So you must give more importance to responsive web design. Otherwise you will lose your potential clients.
Our web designers ensure that clients successfully get to carve a position in their respective domain with the help of their innovative and effective web identity. We have a creative team of professional and skilled web designers who are proficient in Photoshop, Flash, HTML 5, CSS and Web 2.0 standards. All websites are W3C validated, fast loading and highly usable. Our mission is always to provide cost-effective, creative, quality solutions that target our customers goals.
Vaniahsoft , Professional responsive web design Company Cochin with itsteam of expert graphic artists and corporate identity designers have delivered outstanding design solutions to businesses from wide range of domains.
We understand that in order to make your Internet presence noticeable, you need a dynamic Custom Website Development as the foundation…so as a Professional web design company Cochin, Vaniahsoft team is ready and waiting to develop your website so that you can conduct business 24 hours a day, 365 days a year. Our custom web design packages are based on your needs to keep your business at the top of the global market.