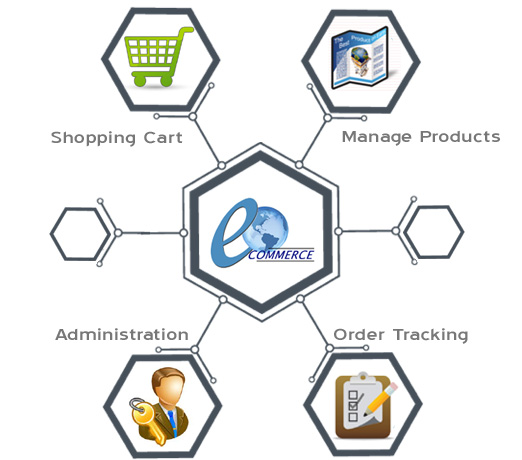 E-Commerce is a term used for any type of business that involves the transfer of information through the Internet. E-commerce is a process that consists of distribution, buying, selling, marketing, and servicing of products or services over electronic systems such as the Internet and other computer networks.
The demand for e-commerce websites is on the rise. Many retail businesses are now going online to supplement and enhance their business.
Are you selling your products in the local market area? Vaniahsoft, an eCommerce Website Development Company in India, Kerala, can help you with an online shopping website, so that you can able to sell all products you want in any number of categories around the world with no boundaries.
The benefits of eCommerce Website Development are numerous and they include:
Uniform/ Rapid Information (quick message delivery about services)
Global /clients/customers reach
No middleman
Automatic operations ( payment and account gateways)
Improved customer service
24/7 business transaction
Vaniahsoft, an eCommerce Website Development Company in Cochin, specializes in the process of providing functionality requirements of e-Commerce Services such as content management Solutions, marketing databases, e-procurement, e-catalogues, information portals and various other high-end well developed features and products. Vaniahsoft specializes in PHP development based e-commerce Web Solutions that makes your operating cost very less. Vaniahsoft, e-Commerce Development Company in Cochin, offers you two different options to opt for your exact need. You can either choose very affordable Pay Per Use online cart model without any investments or you can buy your own payment gateways for very cheap price.
To be successful in online marketing, a website must rank well in search engines and attract the most relevant customer enquiries. Vaniahsoft offers e-Commerce applications which are technologically advanced and well designed and allow items to be quickly uploaded and displayed on your screen. Our professional e-Commerce development solutions will convert your business into a profitable asset. Our team of design and development experts are experienced in PHP with Open Cart, OsCommerce, Smarty, Zen Cart, Magento, X-Cart, Joomla and WordPress.
Vaniahsoft's e-Commerce Web Solution features are:
Optimized landing pages
Unlimited products and categories
Detailed description of products
Discount coupons
Custom catalog features
Custom shopping carts
Search engine friendly solutions
Safe hosting service
Efficient online store management
Fully compliant with payment data security standards
Robust Order management account pages, order history, order tracking, Automated invoice
Inventory tracking & reports
Back order history
Registered customers can view their order history
Customers service which allows the customers to keep track of their orders
Membership based access to the informational part of the store
'Wish list' feature
'Feature comparison' option
Basic and advanced search inventory management
Tracking of site's traffic
Search options – sitemap, comprehensive product search and filters, suggestions during typing
From start-up firms to recognized companies, Vaniahsoft, the Web Designing Company in Cochin, offers a complete end-to-end e-Commerce solutions in order to build and sustain a professional existence on the World Wide Web. If you are looking for an e-commerce Web Solutions, it might seem to be a daunting task, but Vaniahsoft with its knowledge and experience in developing eCommerce websites fulfills your needs and delivers you the required solution to attain your maximum level of satisfaction.